Daily Specials
---
Open Today 10am to 5pm
916-777-7877
Stop by and grab some lunch, a gift basket, or a gift card (available in any denomination). We are open 10-5 and hope to see you soon.
25 Main Street in Historic Downtown Isleton!
---
Saturday December 9
"I Sa-La-Mi Kissing Santa Clause" Happy Saturday! Today Your Special Sandwich is a Fresh Baked Croissant with Genoa Salami, Black Forest Ham, Brie Cheese, Tomato, Onion, Arugula, Mayonnaise, and an Artichoke & Garlic Vinaigrette. $10 Add Bacon ($2), Add Avocado ($2), Extra Meat ($3), Add Jalapeños or Peppers ($.50). Gluten Free/Keto Options: No Bread, Sub Spinach Salad (+$1), Keto & gluten free bread (+$3)
---
If the Special isn't for you, you can always order from Our Regular Menu (https://themcboodery.com) We have Delicious House Baked Bread for You to Build Your Own Sandwich On!
Keto? Gluten Free? Avoiding Bread? Just want a Salad? We have got you covered! Here is Our Club Made as a Salad with Honey Dijon Mustard for the Dressing and Avocado added. We can make ANY Sandwich as a Salad, and Avocado makes (near) everything better!
---
For Today's Zombies we are Making: Genoa Salami with Cream Cheese, Roast Beef & Blue Cheese, Pepperoni Pizza, Eight Cheese Jalapeño, Truffle Artichoke Heart, Tuna Melt, Ham & Cheese, Chicken Parmesan, Cheeseburger, Chicken Pot Pie, and Plain Cheese.
---
For Your Sweet Tooth we have House made Cookies, Brownies, Banana Pie Delights, Caramel Banana Delights, and more. For your savory taste buds we have Original Beef Jerky, Mango Habanero Beef Jerky, Pineapple Jalapeño Beef Jerky, Vegan Original Jerky, and Apple Pie Chips.
S'mores Delights! Buttery Graham Cracker Bottom, Chocolate Pudding, Marshmallow Cream, Ghirardelli Chocolate Sauce. $6 each.
---
Gift Baskets Available! We have made gift baskets Small and Large. All baskets are priced by the items inside, with no extra charge for the gift wrap or basket. Stop by to pick one (or some) out, or pick your goodies you would like in a basket and we will custom wrap it for you (give us one week for pickup). You can add a gift card of any denomination to your gift. Also, We know you love their honey, but have you seen the Bee Real Co soaps?! We have them in stock. Stop By to Check Out All of the Awesome Things we have Available at The Shop. Hoff & Pepper Hot Sauce is Amazing! Stonewall Kitchen has a Little Something for Everyone! Plus lots of House made Goodies like Beef Jerky, "Apple Pie" Apple Chips, Delights and More!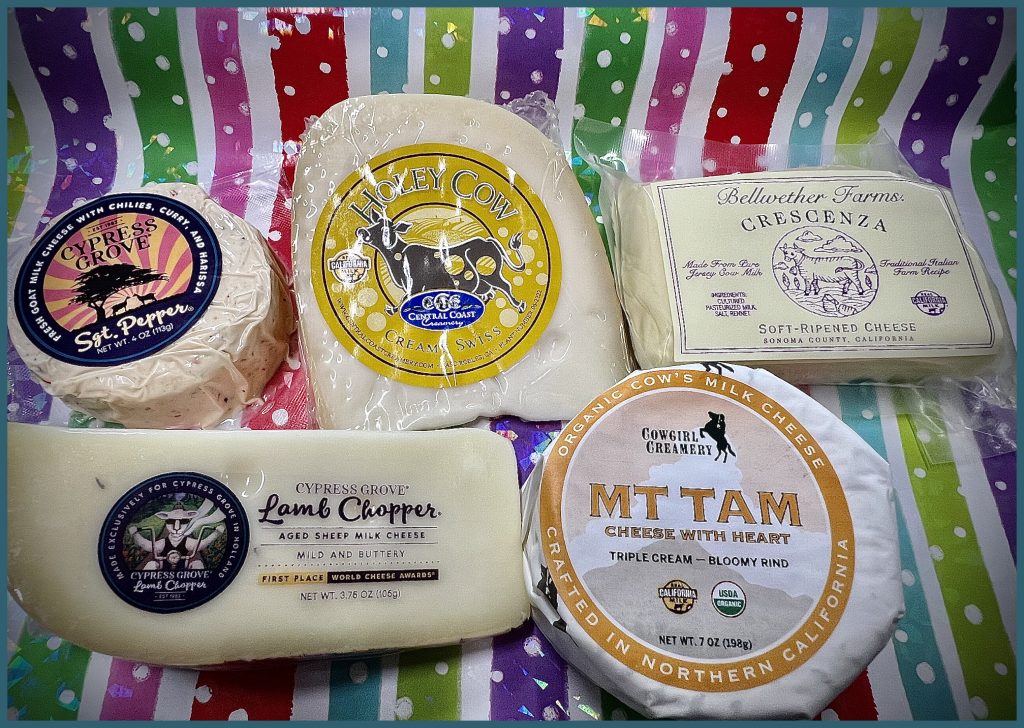 Long awaited Cheese Stock is in at The McBoodery!! Lots of California Cheese options available for you. Creamy Swiss, Crescenza, Goat Cheese with Chilis, Curry, and Harissa, Triple Cream, and Aged Sheep's Milk Cheese (FIRST place at the World Cheese Awards)!
---
We have House Made Sides to accompany your Sandwiches. Today we have Pesto Pasta Salad, Potato Salad, Great Northern Bean Soup with Bacon, and Cream of Mushroom Soup.
---
Catch a Fish on your "McBoodery Fishing License" when you add a cup or bowl of Great Northern Bean with Bacon Soup.
---
Chocolate, Vanilla, Chocolate Chip Cookie Dough, Bing Cherry, Horchata, and EGG NOG. Have a Scoop by itself, or Top any Ice Cream with Ghirardelli Chocolate Sauce for $0.75!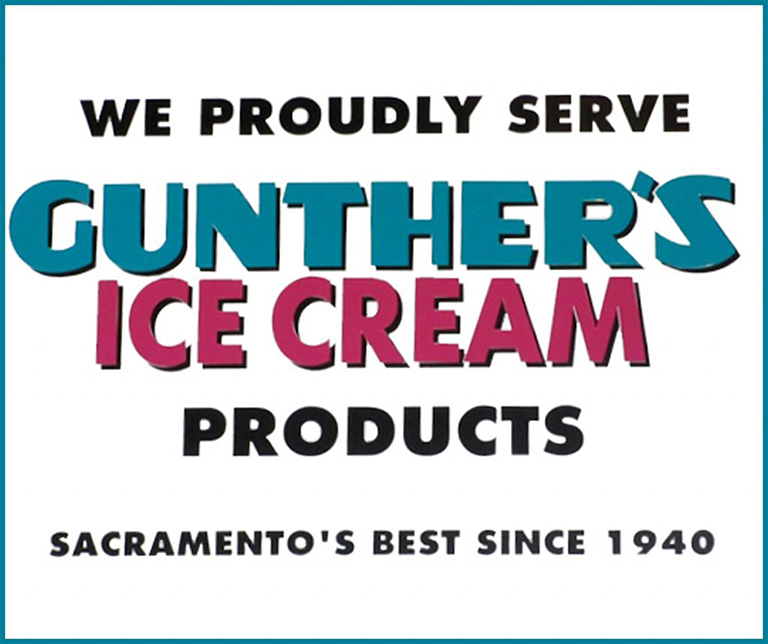 ---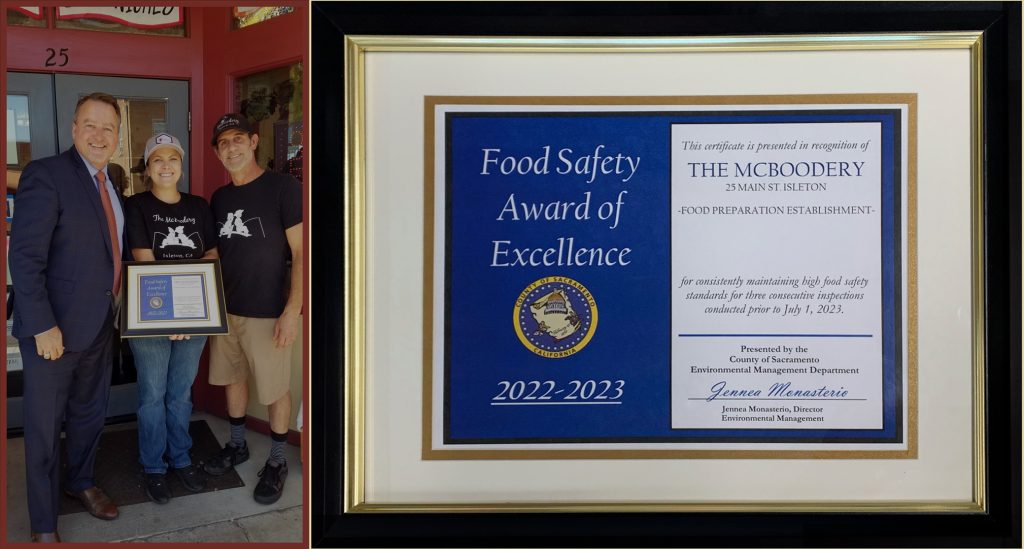 That time when… The Health Department travels an hour to award you and thank you for being clean and doing things the right way. We appreciate the acknowledgment and will keep up the hard work.
---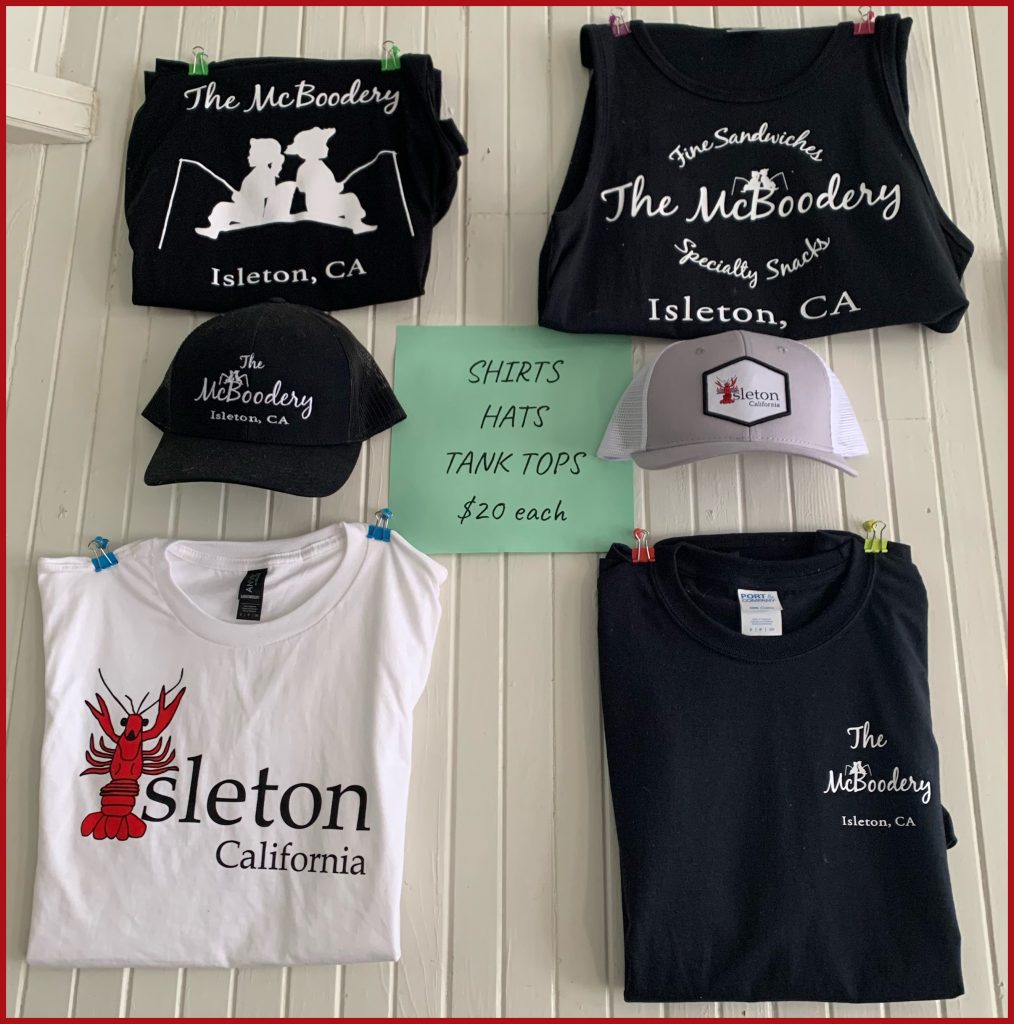 ---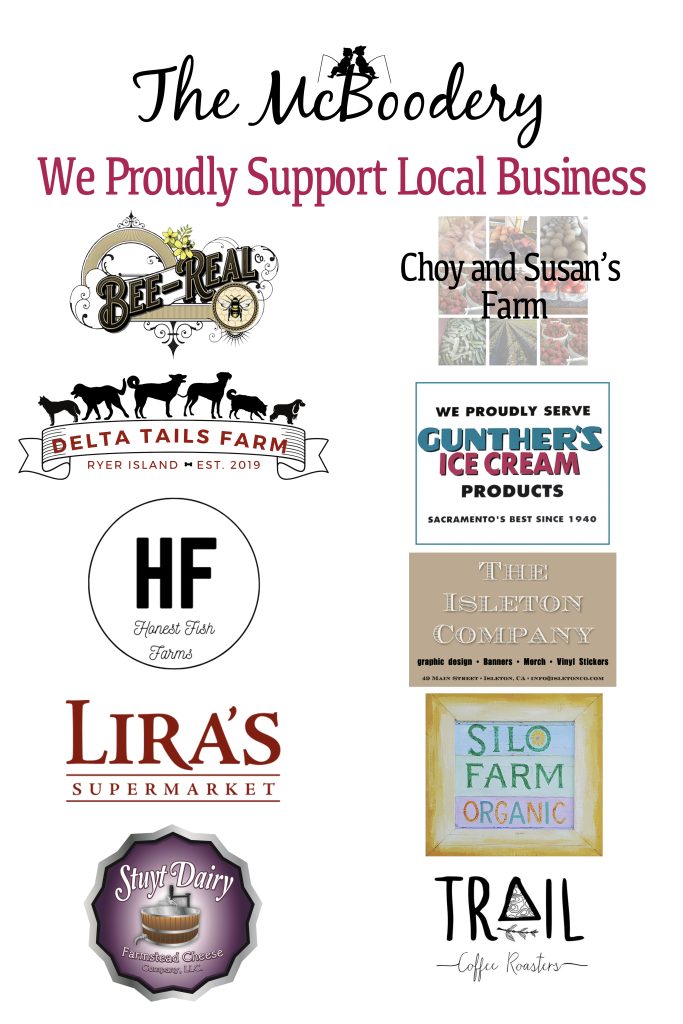 ---
Unique Gifts Available! Including Bee Real Local Isleton Honey; Stonewall Kitchen Jams, Aiolis, Grilling Sauces, Olives & Dipping Oils and Vinegars; and Hoff and Pepper Hot Sauces and BBQ Sauce. @hoffandpepper @stonewallkitchen @the_mcboodery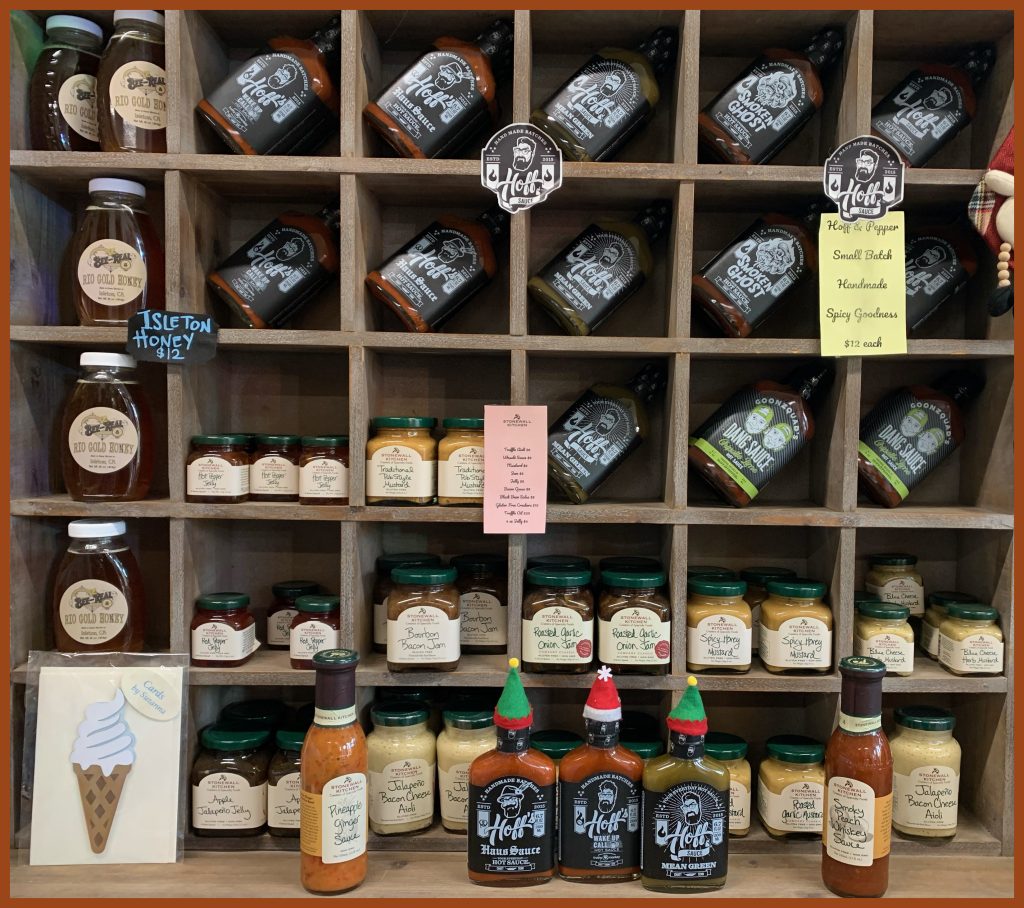 ---
Our Jerky is all House Made, Always Small Batch, Always Hand Sliced, and Always Local Meat.
---
25 Main Street in Historic Downtown Isleton!
---
Monday – 10:00 am to 3:00 pm
Closed on Tuesday
Wednesday – 10:00 am to 5:00 pm
Thursday 10:00 am – 5:00 pm
Friday 10:00 am – 5:00 pm
Saturday 10:00 am – 5:00 pm
Sunday 10:00 am – 5:00 pm
---
We are so Happy to be a part of the Delta Life! Thank You to Everyone that Voted For Us!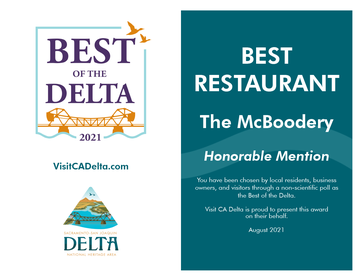 ---